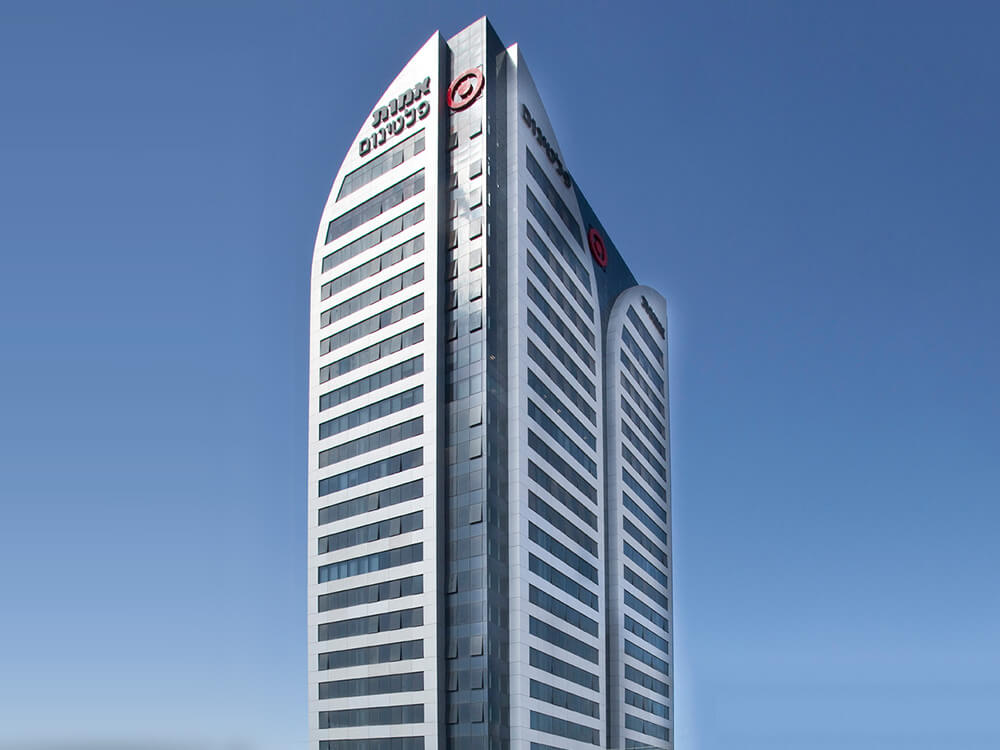 Construction of the Amot Atrium Tower was completed at the end of 2015. It is located in the Diamond Exchange District in Ramat Gan, on Jabotinsky St. and near the Ayalon Highway.
A prestigious and unique tower, built to the highest standards in Israel, received the highest international certification for green building – LEED Platinum.
The Amot Atrium Tower is the first office tower in Israel to receive LEED Platinum green ranking certification.
The tower is 40 floors high and has a total area of approximately 57,000 m2.
The tower is in a very central location, with good accessibility and excellent visibility. The tower is located near a railway station, with a bridge connecting the tower with the station. A light rail station is being built adjacent to the tower and many bus lines reach the site.
The tower was planned by the architect Prof. Moshe Tzur and the public areas were designed by the architect Oded Halaf.
A typical floor of the building has an area of approximately 1500m2.
The top five floors are larger and each one is approximately1800 m2 in area.
Property – Amot Platinum

City – Petach Tikva

Total – 59,457 sqmt