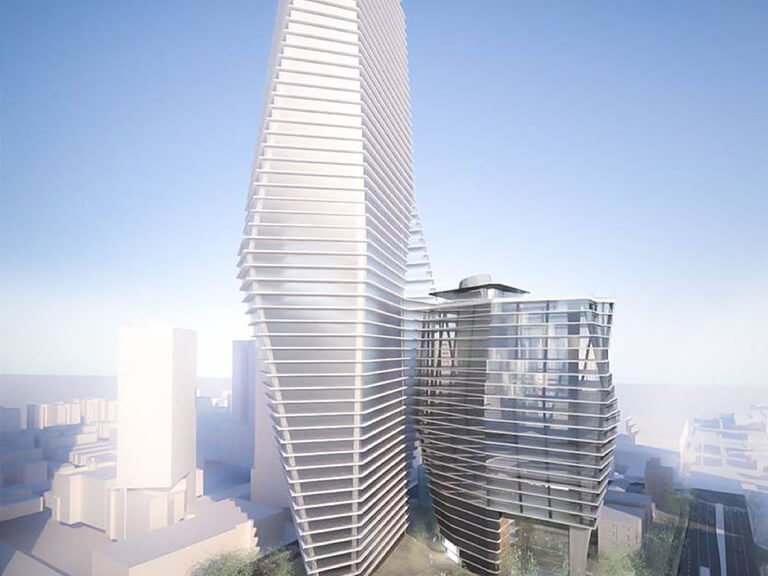 "ToHa" is a joint project of Amot Investments Ltd. (50%) its Partners. The first project phase was completed in 2018 – a spectacular 26 story building with a total area of 55,000 sqm, with a large roof top that offers restaurants, a promenade and a garden. The building's unique shape which resembles an iceberg is a creation of the designer and architect Ron Arad. The large 17-dunam area surrounding the building is designed as a green park, offering tenants well-groomed gardens, trees and leisure corners.
Currently, underground parking is being constructed for
phase 2
of the project, a exceptional high rise building totaling 143,000 sqm of office space over 75 floors.
Property – ToHa TLV

City – Tel Aviv

Total – 54,000 sqm